When You Wish Upon Our Star, Care Will Come To Where You Are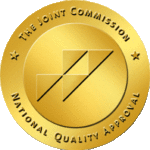 "I am calling to tell you what a marvelous experience I had with one of your aides. I was having a bad day and Roberta said to me-"You just let me know what you need and you put your feet up and just rest- I will take care of everything." Then Roberta just went and did everything I needed without any guidance. She is just WONDERFUL! And your agency has been so good to me and my husband. Thank you."
Dr. & Mrs. S. Mansfield, Ohio
"Patient no longer needs Home Health. Thank you for all your great care, her home health nurses were excellent!"
Dr. Elizabeth Chung Mansfield, Ohio
"Shayna is kind and caring. She does whatever I ask her to do and she is friendly. I enjoy being around her. She always cheers me up"
Eleanor Lexington, Ohio
Our Caregivers
At Central Star Home Health Services, we only hire passionate people. Our goals are to make a significant difference in the quality of each of our clients' lives by providing them with the highest quality home health and nursing care and to foster a working environment where employees' performance is appreciated and their well-being is as important to us as that of our clients.
Our Accreditations & Memberships