LaVonne Clark, Administrator
LaVonne F. Clark has been in the home health care business since 2014. She began her healthcare career as the Director of Business Development for a home care and staffing agency and expanded her experience as the Area Manager for a national home health company. Central Star Home Health is pleased that she has decided to join the Star Family as the Administrator of the Ohio branch.
LaVonne has been in the business of serving others for her entire career. Her love of people naturally guided her to study Sociology, Anthropology and Criminology at Slippery Rock University earning a Bachelors of Arts with a double major. Later, she pursued a Masters in Human Services Management at McDaniel College in Maryland.
With a heart of service, she began working in Higher Education to help underrepresented students achieve college admission. During this phase, LaVonne's focus was on Diversity & Inclusion, Recruitment, Marketing and Financial Aid. With this robust insight LaVonne landed a position with Pennsylvania Higher Education Assistance Agency (PHEAA). In her role, she collaborated between the city of Philadelphia, the Mayor's Office of Education, and the Department of Education to support citywide initiatives to increase the college attendance rates for Philadelphians.
She is continuing her quest to collaborate and serve those who may not be able to advocate for themselves in her role at Central Star by ensuring each client receives an individualized plan of care to meet each of their needs and that the services they receive exceed their expectations. Working in home health care has allowed her to continue to pursue her life's passions.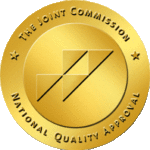 Let's Get Started!
Get immediate help with info
Our Home Health Care Locations