Kathy Summers RN, Administrator
Kathy Summers has been in the home care business since 2000. She began her healthcare career in 1993 by graduating from the University of Rio Grande with an Associate Degree in Nursing. She served as Registered Nurse (RN) in several nursing departments including oncology, orthopedics and plastic/reconstructive, pediatrics and med/surg. Central Star Home Health is pleased that she has decided to join the Star family as the Administrator of the Ohio branch.
Her passion for serving others led her to pursue a position as a Hospice nurse where she fell in love with the idea of meeting patients in their own home environment and the rewards of helping patients increase their quality of life during their end of life.
Kathy decided to pursue a position in the home healthcare field. She started her journey as a field nurse where she developed her skills and knowledge of home health. She was promoted to Clinical Supervisor followed by Clinical Manager where she developed long term relationships in the community with providers and referral sources. These relationships and networking sparked an interest in growing the business by accepting a marketing liaison position. The branch continued to experience growth and profit while building a solid referral base.
Kathy returned to Southern Ohio to help care for her parents and be closer to family. Kathy landed a position with a startup mom and pop homecare business. There she collaborated with a consulting company and focused on education of staff, recruitment and retention, accreditation and policies and procedures.
Kathy moved back to North Central Ohio and returned to her first love of caring for patients in their homes for 2 years as a field nurse. She was promoted to Clinical Manager followed by a promotion as   Executive Director where she served for the last five years with the company. While in the Executive Director position she experienced growth and stability for the branch.
She is excited to be part of the Star Team and happy to start a new journey working in home health care.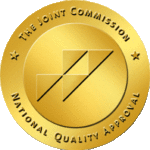 Let's Get Started!
Get immediate help with info
Our Home Health Care Locations