Seniors face a variety of challenges that make paying attention to a heart healthy lifestyle extremely important. Changes to existing health issues as well as new health issues often mean that aging adults need help from the people who love them to adopt new habits and routines. Solutions like dietary changes and even physical therapy providers might all be on the list for aging adults.
Address Dietary Changes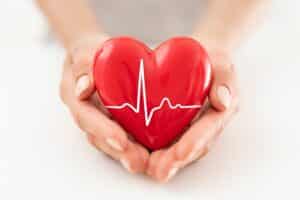 A heart-healthy diet plays a crucial role in maintaining overall cardiovascular health. Family caregivers can help seniors make dietary adjustments by providing nutritious meals that are low in saturated fats and sodium. Offering plenty of fruits, vegetables, whole grains, and lean proteins also helps to create a heart-healthy diet. Portion control and mindful eating habits might also be good to include in new eating routines.
Address Underlying Health Issues
Addressing underlying health issues is crucial for maintaining heart health in seniors. Regular check-ups with healthcare professionals can help identify and manage conditions such as high blood pressure, diabetes, and high cholesterol, which are common risk factors for heart disease. Seniors also need to take prescribed medications as directed and follow through with medical appointments. This is often easier with help, sometimes from home care providers as well as family caregivers.
Prioritize Movement with Physical Therapy
Regular physical activity is another crucial factor in maintaining cardiovascular health. Family caregivers can help by encouraging seniors to regularly participate in physical activities that match both their abilities and their interests. If movement is difficult because of health challenges or other issues, physical therapy might be a good idea. Seniors who work with a physical therapist can focus on the specific areas where they need improvement, such as strength, balance, flexibility, or a combination. Physical therapy can help seniors to become as physically active as they want to be.
Reduce Stress
Chronic stress can significantly impact heart health. Family caregivers can help seniors manage stress by creating a calm and supportive environment for them. Seniors may also need help from elder care services to manage daily tasks, giving them more time to engage in activities they enjoy like reading, listening to music, or just relaxing. Having that layer of support can allow seniors to experience far less stress overall.
Improve Sleep
Quality sleep is essential for cardiovascular health. Seniors can establish a consistent sleep routine by adjusting their sleep environment to make sure that it is quiet and comfortable. Trying out solutions like relaxation techniques, stretching, or herbal teas before bed can also help. If seniors are experiencing sleep disturbances that are more difficult to manage, there could be an underlying reason. It's a good idea to mention those issues to doctors so that they can take a deeper look.
Reduce Vices Like Smoking and Drinking
Smoking and excessive alcohol consumption are more detrimental to heart health than many seniors realize. Encourage seniors to quit smoking and provide resources or support to help them in their journey. Promote healthier alternatives, such as engaging in hobbies, exercise, or spending time with loved ones, to replace habits like smoking and drinking.
Family caregivers can do so much to help aging adults have the best possible heart health. Addressing underlying health issues and finding solutions like physical therapy can all be a huge part of improving cardiovascular health for seniors.
If you or an aging loved one are considering Physical Therapy Services in Galion OH, please contact the caring staff at Central Star Home Health today. Call 419-756-9449
Central Star Home Health is a Trusted Home Care Agency in Ohio including Ashland, Bellville, Bucyrus, Crestline, Galion, Lexington, Mansfield, Marion, Mt. Vernon, Ontario, Shelby, and Willard.
Latest posts by Stephen Sternbach
(see all)